FOR IMMEDIATE RELEASE

Cyprus Adventure Odyssey
5 Day expedition race February 2003
01/09/02 --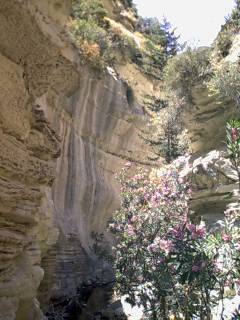 The beautiful island of Cyprus is proud to announce that it will be hosting its first Adventure race during the spring of 2003. Paphos Chamber of Commerce is supporting the event.
Four person mixed sex teams will take part in this unsupported expedition style adventure race. Competitors will take between three to five days to complete the course, during which time they will cover a distance of over 500 Kilometres by way of trekking, mountain biking, sea kayaking and also rope work.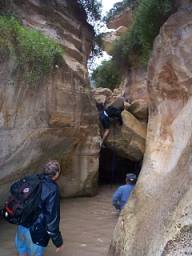 The climate in Cyprus at this time of year is mild with mean temperatures varying between 17 C during the day falling to 3 C at night on the hills. Sea temperature is 16C.
The exact course will only be revealed the day before the start and will test teams to their limits, navigation is tricky as there is a choice of many tracks, which are not marked on the maps.
The race is limited to a maximum of fifty teams registration will open during September and close on 15th January.

For More Information Contact:

International Adventurers
Cottage 4, Amaryllis. 8 Klimaka Street TSADA. CY8540. Paphos. CYPRUS
Tel: + (357) 2664 2986
FAX: +(357) 2664 2986
Internet: seadogs11@hotmail.com