The route for the race in February has now been completed and is around530 Kilometres in length, which will make it one of the longest races in Europe. Testing of the course has commenced even though the temperatures here are still around 30C.
Tyre choice could become a major consideration with the mountain bike legs along dirt tracks, a few stretches of tarmac, some rock and sand. Plenty of thorns along the route, I suffered seven punctures on the first leg. The hills are quite steep and after winter rain you can expect to encounter loose rock on road surfaces and gullies caused by water run off. Care should be taken on all downhill sections as tarmac and concrete sections end without warning usually with a hole.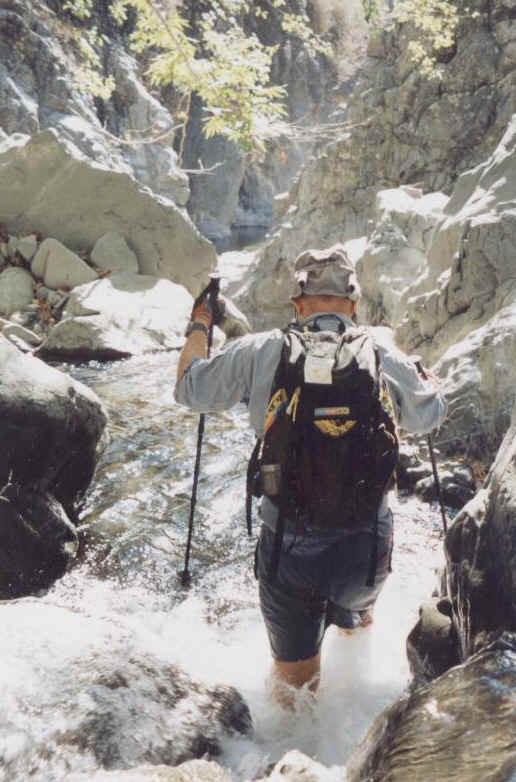 Teams will need to consider their tactics for the race with care. Local maps contain very little detail and are 1:100000 with no UTM co-ordinates. During daylight hours it is possible to see various route options, you may be lucky enough to find a signpost. Nighttime is a different matter especially when tracks zigzag around hillsides and trees block out GPS signals. In a few cases waypoints have been set up to guide teams to a particular route, it is recommended you use these waypoints.
The course is demanding and scenic passing through small villages some of which are deserted apart from sheep and goats. You will also spend hours without seeing anyone apart from your teammates, as you pass along forest roads over and around hillsides. There will be opportunities to purchase additional supplies at the odd village store or Taverna, and perhaps find shelter for the night.
Recruiting has started for up to fifty volunteers, who will be required to act as marshals at transitions and checkpoints, responsible for moving equipment boxes between transitions and ad hoc checks on mandatory equipment, as well as providing administration and first aid.