Introduction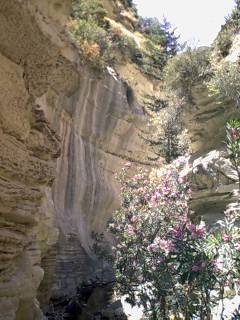 The beautiful island of Cyprus is proud to announce that it will be hosting its first Adventure race during the spring of 2004. Athletes will gather on Saturday the 14th February, Valentines Day, near Aphrodite's birthplace, with the race commencing on the 16th. The prize giving will take place on Friday the 20tht.
Competing teams will comprise of four persons at least one of whom must be of the opposite sex. The event will take between three to five days of continuous competition, during which time they will cover a distance of over 500 Kilometers by way of trekking, mountain biking, sea kayaking and also rope work.
The climate in Cyprus at this time of year is mild with mean temperatures varying between 17 C during the day falling to 3 C at night on the hills. Sea temperature is 16C.
The exact course will only be revealed on Sunday 16th February and will test teams to their limits, navigation is tricky as there is a choice of many tracks which are not marked on the maps.
The race is limited to a maximum of fifty teams registration us open nowr and close on 15th December.
GENERAL:
The Odyssey will be broken up into various legs, all starting/finishing at a Transition. Legs might further be broken up to pass through passport control points (PC's) and waypoints (WP's)
All the legs will require orienteering/navigational skills.
This is a non-stop event, i.e. day and night, with teams deciding if and where they want to stop and rest.
Full details are available from International Adventurers email: Seadog@cytanet.com.cy